Ambulance services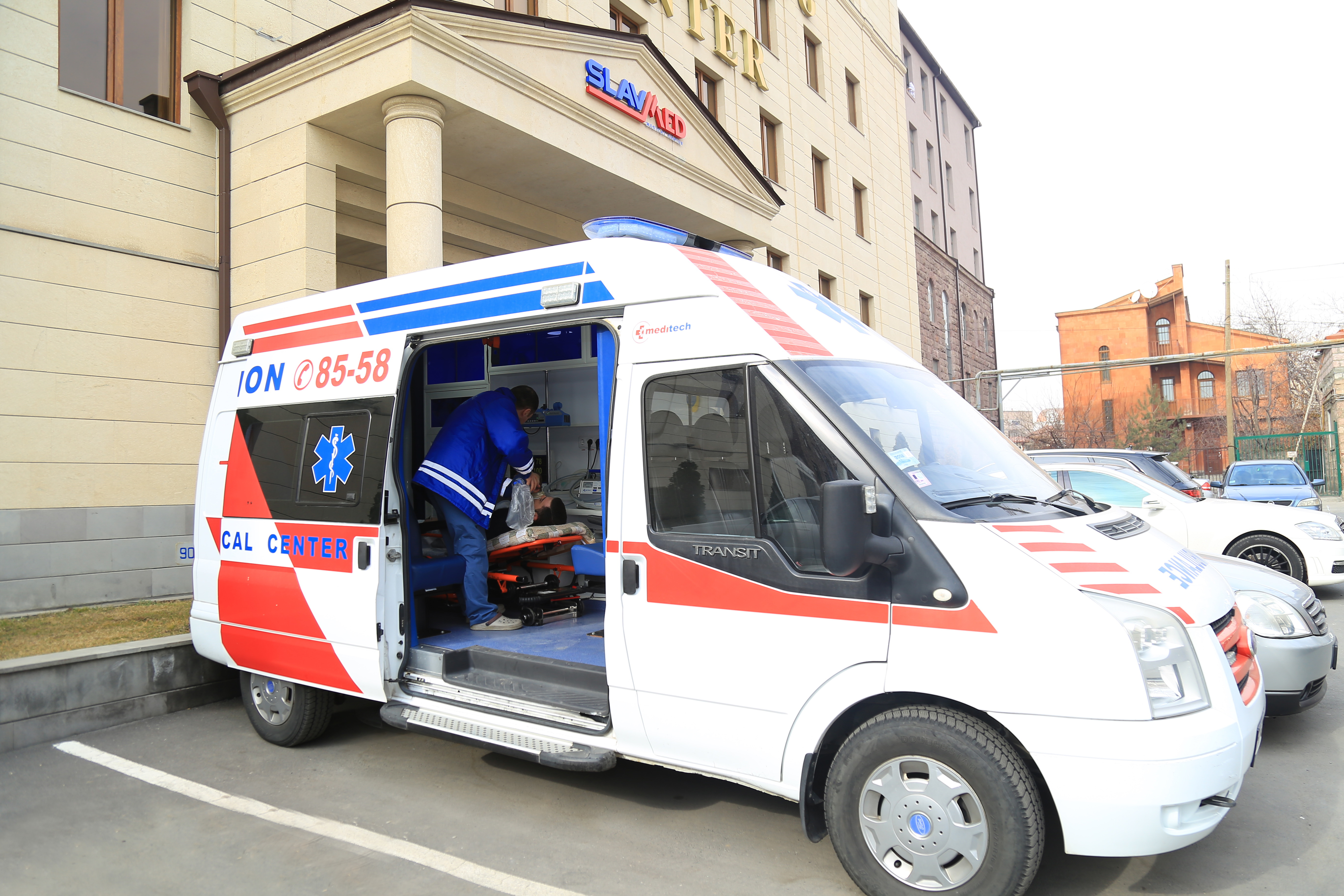 The emergency medical service provided by Slavmed Medical Center is distinguished by high quality service, as it operates in accordance with European standards and is a paid service.
The service operates round-the-clock in Yerevan as well as all other regions of Armenia. Slavmed Medical Center's ambulance services use new, comfortable cars – reanimobiles, equipped with all the necessary equipment and supplies for transporting patients in case of emergency medical care and resuscitation.
The service is performed by experienced professionals. In some cases, they also communicate with other medical center specialists prior to arriving at a medical center, in order to provide  the necessary medical care to a patient.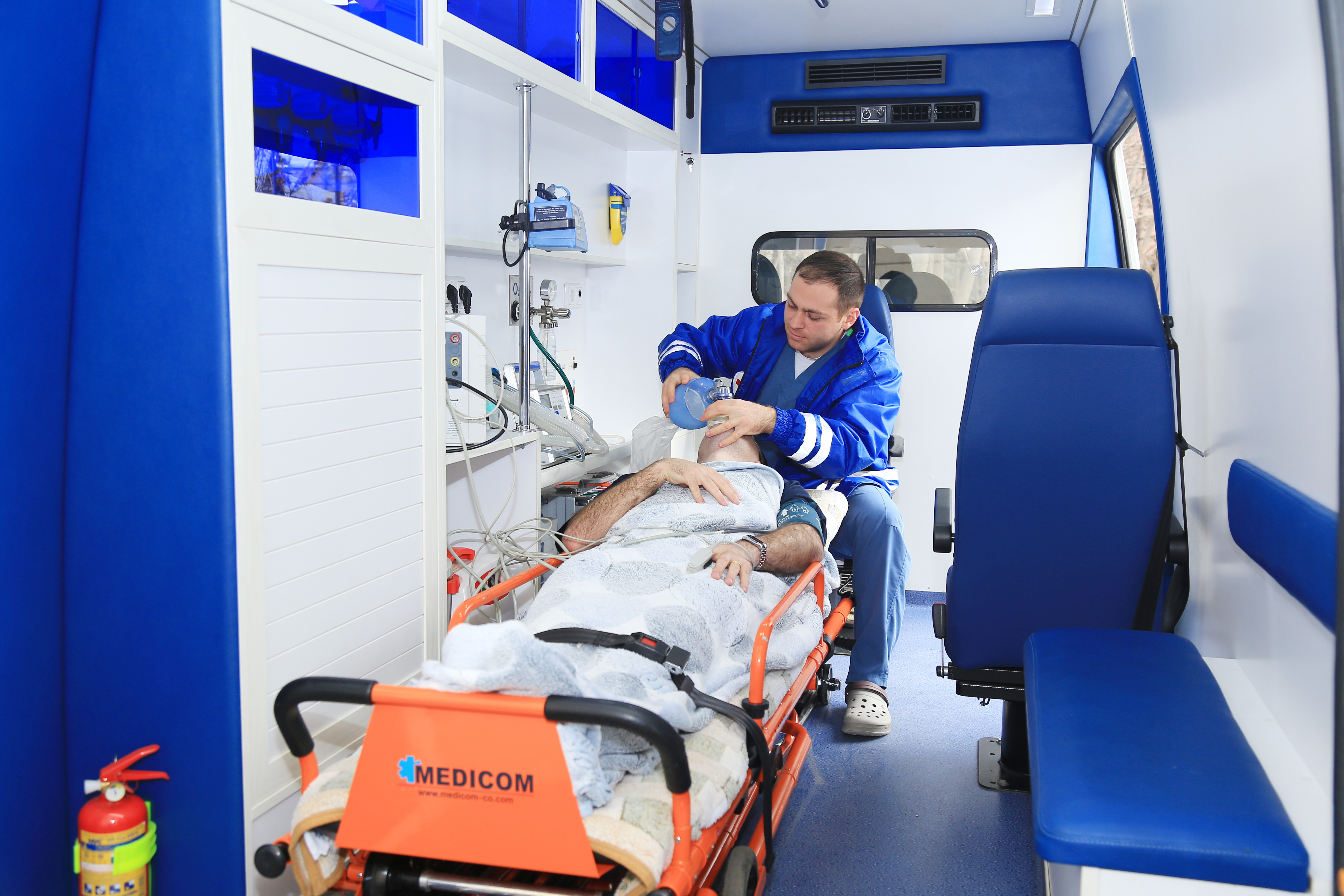 When to call an ambulance service.
In case of accidental, acutely developing disorders in cardiovascular, central nervous system, respiratory, abdominal cavity and other organs.
During accidents, which include injuries, burns, poisoning, lightning, electric shock, drowning, and so on.
In case of emergencies, such as road traffic accidents, massive injuries, poisoning, and natural disasters.
In case of chronic disease recurrence, when urgent medical care is required.
In case of infectious diseases, when urgent medical care or hospitalization is needed.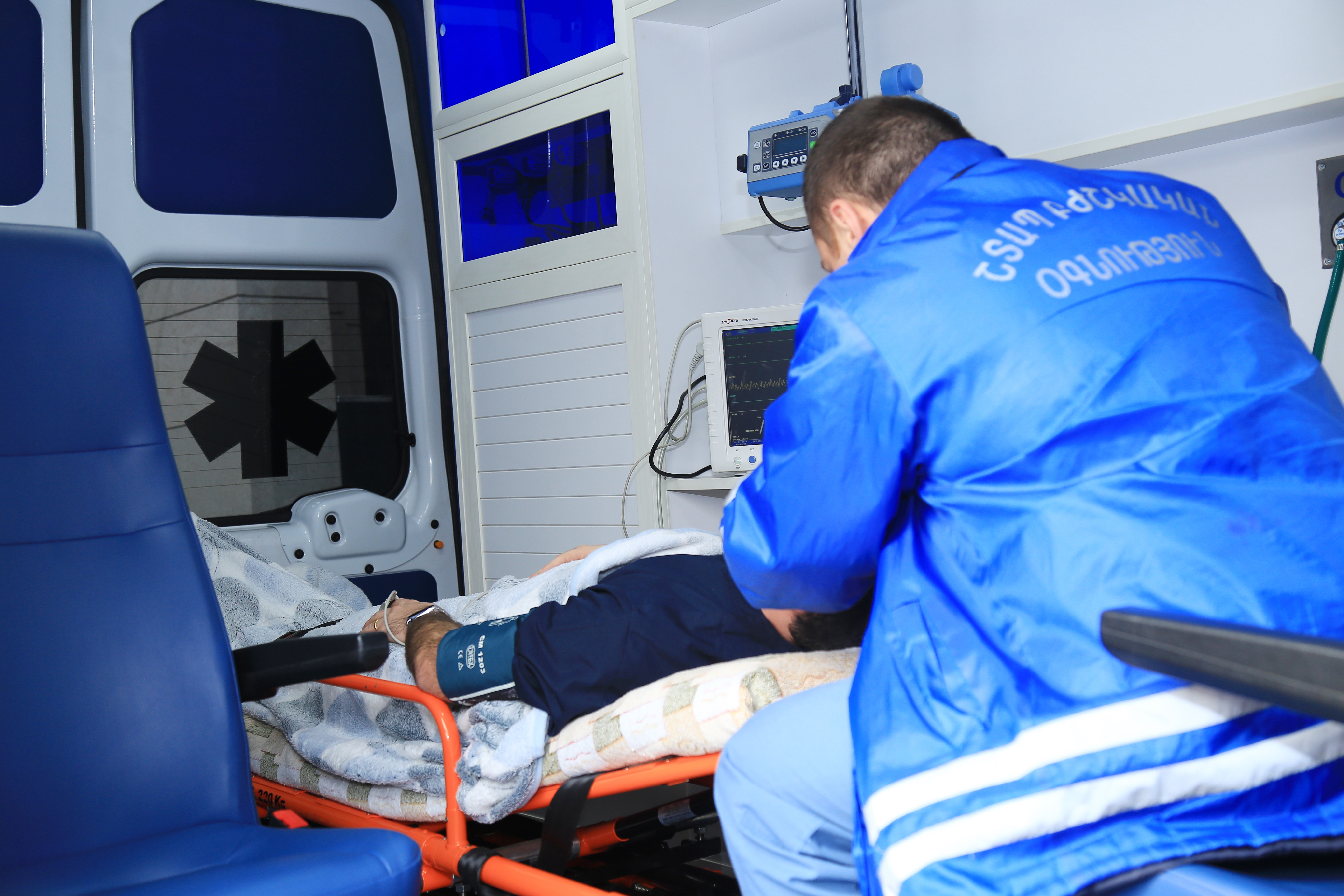 In all other cases, you can visit Slavmed Medical Center to receive round-the-clock inpatient as well as outpatient care.
For ambulance services dial 85 58.
For additional information please contact our administrators directly via phone number or
e-mail address provided below:
 Phone: +374 (10) 322211 (open 24/7)