Laboratory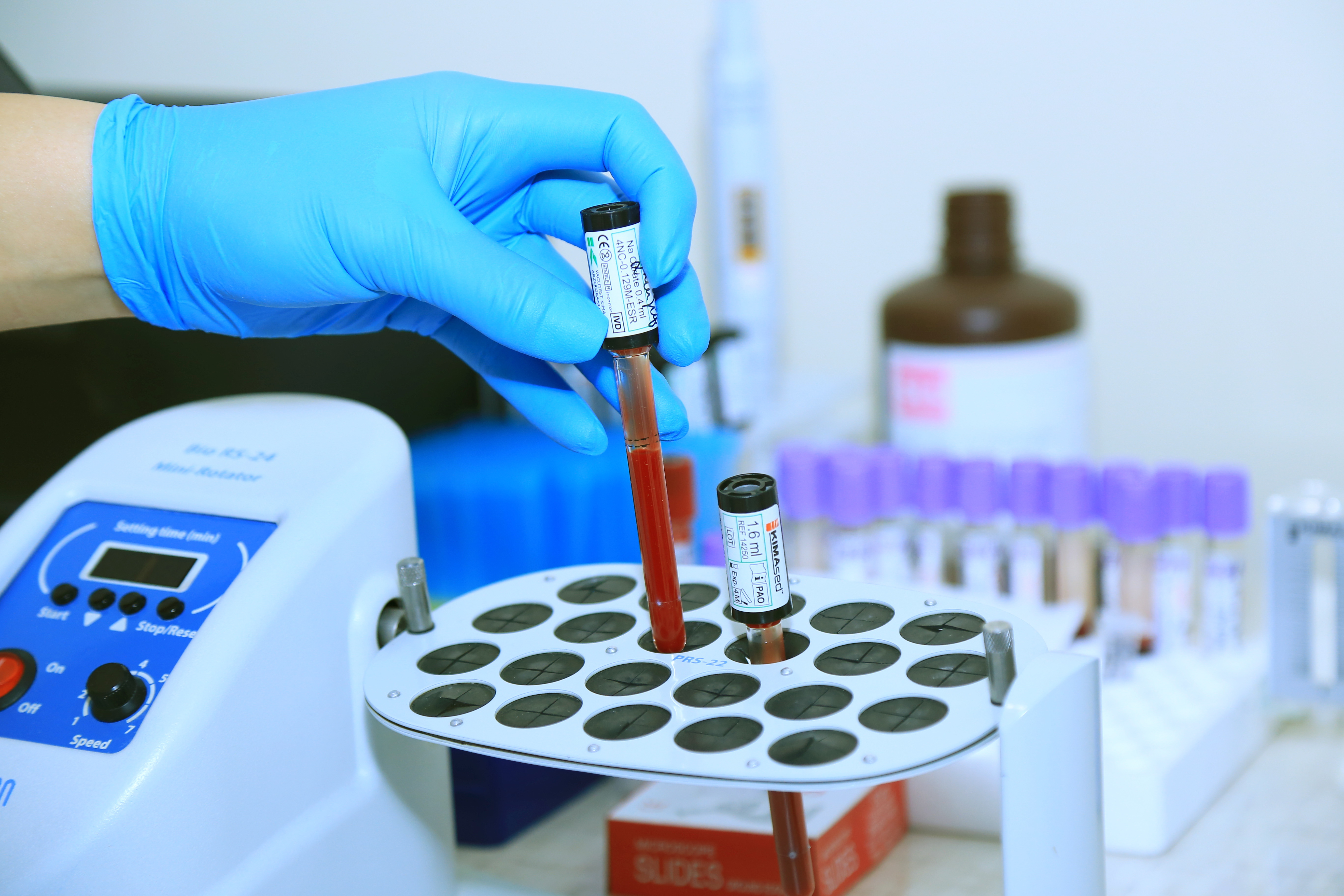 The right way of solving the patient's problem starts with a precise diagnosis and that's why only the specialist's preliminary conclusion is not enough to get discouraged- the diagnosis is being confirmed or denied based on a thorough examination of the diagnostic laboratory of "Slavmed" Medical Center. Precise studies and conclusions from the experienced practitioners allow creating the most appropriate and effective treatment plan for the patient. The Clinicodiagnostic Department Laboratory of «Slavmed Medical Center» is equipped with the world-renowned, advanced, full automated facilities that enable to conduct extensive studies and multi-level quality control helps maintain strict standards of the studies. The laboratory carries out clinical tests of all sorts of specimens: blood, urine, tissue fluids, scrapes, clinical examinations of  excretions, blood biochemical, immunological, serological, coagulation analysis, sexually transmitted infections, as well as cytological, allergiological and bacteriological tests.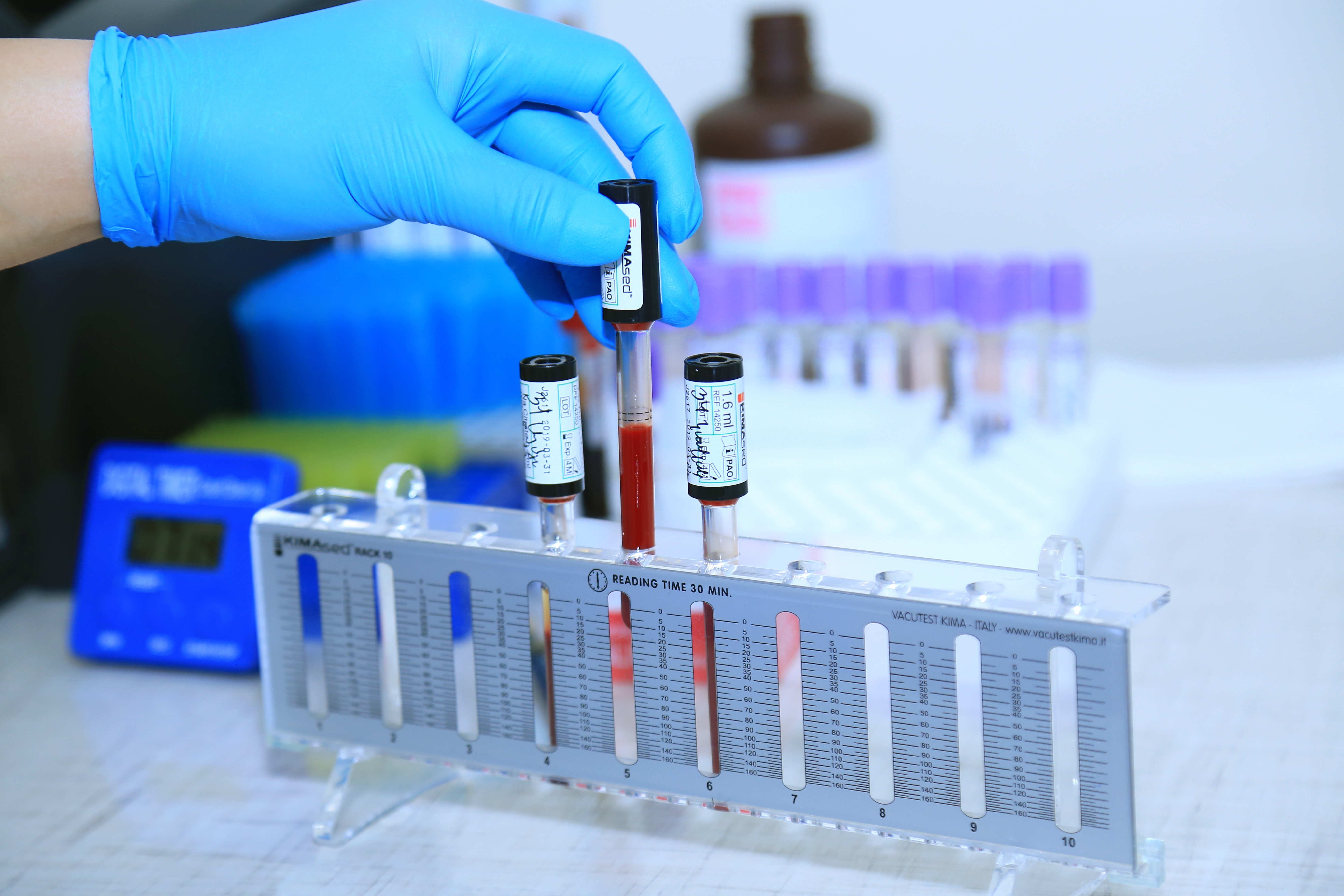 In "Slavmed" Medical Center blood clinical study  is performed by Japanese  «Sysmex» five distinguishing analyzers, which by using only 20 μl venous or periferic blood within 2-3 minutes allows to submit 26 analytic and calculative blood values to computed processing, presenting both digital and graphic images. Biochemical and hormonal immunological studies are carried out with Swiss Cobas 111 and Cobas 411 full-automated equipments, the exclusivity of which is the method of work which ensures the accuracy and reliability of the results irrespective of the test optical properties. Studies of 30 and more blood biochemical and 85 immunological indicators of more than 10 areas are carried out in the center. These include thyroid gland, pancreas, adrenal gland hormones, ovarian reproductive function, early diagnosis of pregnancy, pregnancy genetic screening, oncological and bone markers, hepatitis B and С as well as quantitative researches of immunoglobulins of sexually transmitted infections. Coagulation analysis is carried out by using a French Start-4 device, which is now considered a gold standard for measuring blood clot levels.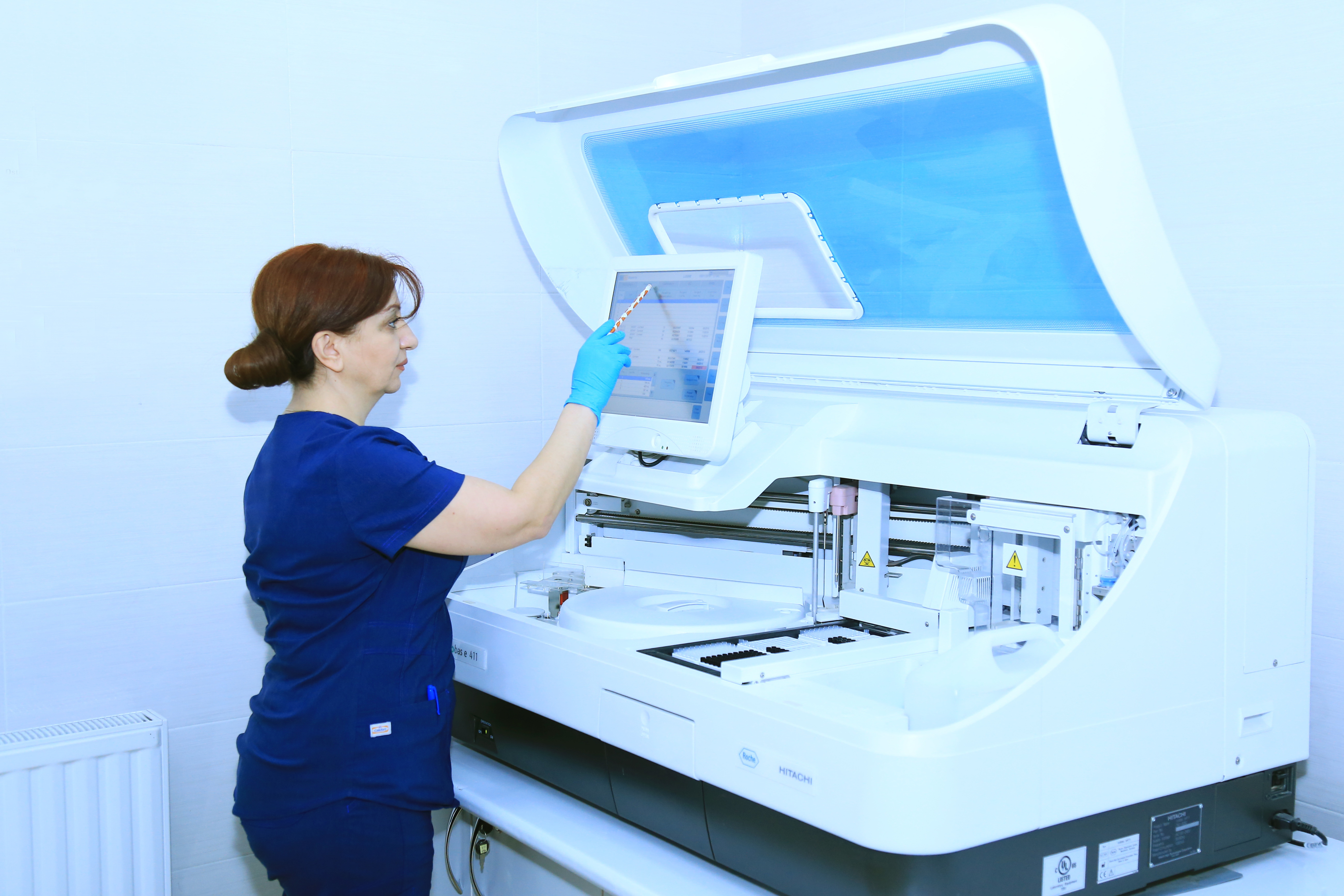 These equipments enable the studies to be carried out by a closed-test system with a noncontact mixer of samples that eliminates cross-contamination of specimens and ensures accuracy and reliability of the results. Cytological examinations which are on par with international standards are also performed in "Slavmed" Medical Center. Intraoperative cytological examinations are carried out with the aim of determination the nature of the pathological process (presence of metastasis) in case of a controversial diagnosis, and equivalence of resection limits in organ-preserving operations. The Laboratory of "Slavmed" Medical Center guarantees the quality and accuracy of studies, from preanalytical to professional interpretation of the results. Works are carried out in the shortest timeframe. Electronic versions of the results are also provided. Here work experienced and qualified professionals who have relevant knowledge.
If needed, consultation assistance may be provided. Costs of studies at "Slavmed" Medical Center are affordable and reasonable. Electronic delivery of studies is also available.
For additional information please contact our administrators directly via phone number or e-mail address provided below:
 Phone: +374 (10) 322211 (open 24/7)       
info@slavmed.am